Description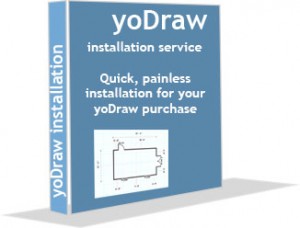 If you don't have a regular web designer who can install your yoDraw mini barn drawing program (or you don't want to wait for them) we can do it for you.
This purchase can make the installation simple and painless for you if you don't know your way around a computer or you rather not take your time to do it.
If you purchase the installation, we'll guarantee it gets installed correctly and works like the demo or you get your money back on the install and the program.  This takes the risk completely away from you!
Requirements:
We need FTP information for your server (username, password, and host address).
Installations are typically done in under 48 hours. If you purchase this, please provide server details in a separate email or in the comment box for the purchase. 
Questions? email me (Doug) mainegraphics@gmail.com