Product Description
ONLY THE FIRST 50 DOWNLOADS OFFERED AT THIS EARLY RELEASE PRICE!
This easy drawing program was specially developed for mini barn and garage builders. With it you can create drawings for your customers quickly with little or no experience! Your customers will get a clean drawing with little time involvement by you. With this download program you can:
Create a clean drawing in under 2 minutes!
Make drawings from mini barn to garage sized.
Save as PDF to print or email to customers.
Create easy to read shop drawings to go with your work order.
Scaleable – add more drawings and edit HTML file (by your web person) in order to customize to your building requirements.
This is an early release version offered at half price. With this you get:
One year free support
Lifetime FREE upgrades as the program expands
One on one consulting by phone or email.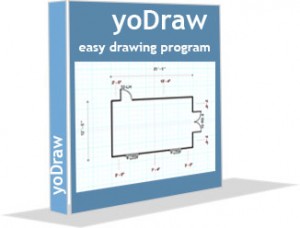 DEMO
Requirements: This program must be displayed in any modern browser that supports 'Canvas'.  This includes:
Internet Explorer 10 and 11
Chrome 40 and 41
Safari 7 and 8
Firefox 35 and 36 (Extended Releases are not supported)
Requires a web server with PHP enabled (includes most web servers) In order to use this you must be able to (or have your web person) unzip and upload files to your web server. The company logo can be created and uploaded to your server.
If you have any questions, please don't hesitate to email me, Doug at mainegraphics@gmail.com
Download program instructions here.
Sign up for our barn builder newsletter here.
File size is 18.8 MB zipped and 36.8 MB unzipped.
** NOTE** 14′ wide buildings are drawn with the walls at 13′ – 8″ (for oversized deliveries). If you have a dimensions, we would be happy to change the code for you.
What you get: All of the files required to do drawings as in the demo. Free upgrades – password protection on program, drawing history, etc. You also get the starter package of drawings – doors and windows.
DEMO
Instructions are included in folder. Package contains 30 images and also Photoshop source images to get you started. If you'd like custom images designed, please check out this option. Custom Image Pack
I'd love your feedback even if you don't purchase! mainegraphics@gmail.com
For a painless installation process – guaranteed! Installation Service
FAQ
Is this charge for one drawing?
How many computers can I put it on?
Should I password protect the folder on the web server?